HTML5 makes it easier for developers to create compelling web content, but changes often take time to adapt. Popular content distribution sites such as YouTube are still heavily reliant on Adobe's Flash Player to stream videos, and some sites are still using Quicktime to play certain media files.
One of the major drawbacks of these plugins are that they require separate installations by the user, which may result in errors and compatibility issues somewhere down the road. For users, this can be extremely frustrating if they're dying to view a YouTube video but can't. Developers often do their best to make sure their codes account for such occurrence. However, when it comes to third-party plugins, such errors are often out of their control and the best they can do is leave a message to get users to re-install the plugin and/or the browsers.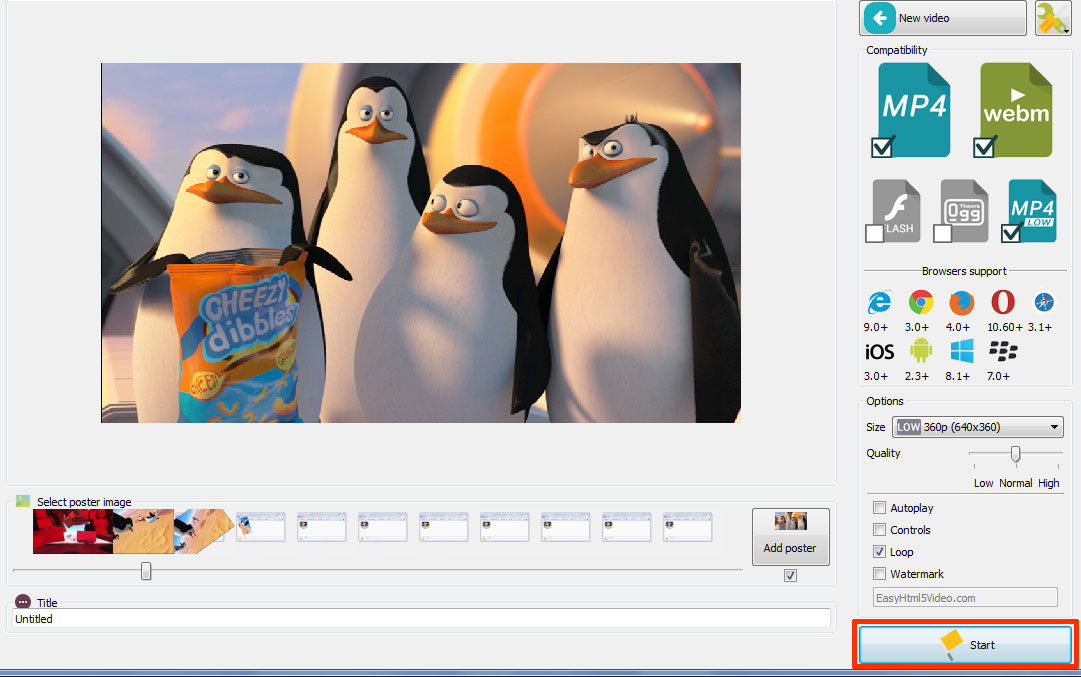 Create an HTML5 video easily with the help of an EasyHTML5Video application
Fussing over these things mean a bad user experience, and developers (especially front-end) hate the thought of their creation being anything other than awesome. HTML5 eliminates that need for things such as a Flash Player to distribute videos, as HTML5-capable browsers have built-in video and audio playback. All developers need to do is convert the files into the proper format and write out the codes to get the playback mode.
Developers, like everyone else, like shortcuts too, and if there's a program that automates the video integration process, then it's worth trying. There isn't a shortage of HTML5 automation tools, but one of the most reliable HTML5 video converter is a free program called Easy HTML5 Video. In just three steps, developers are able to add video content to their sites without needing to write a single line of code.